Lawrence County, Tennessee Pictorial History Book-Bicentennial Edition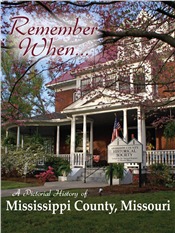 The year 2017 was Lawrence County's 200th Birthday. To commemorate this event, a Lawrence County Bicentennial Pictorial History Book was published by the Lawrence County Genealogical Society. The book is comprised of mostly pictures with captions and very little written material about the county. This limited edition is hardbound with a color picture on the front and a dust jacket to match, however the pictures inside the book will be black and white. (The picture to the left is a sample of the style that will be used for the front cover and dust jacket of Lawrence County's book. )
Some of the categories for pictures that will be included in the book are old homes; businesses; communities, towns & places around the county; the square; school and church buildings; class pictures; church members or gatherings; transportation; clubs & organizations; military; sports & recreation; law enforcement; fire department; public meetings, events, fairs, parades, family groups, reunions, and even raids on stills.
The book is packed with approximately 1,200 pictures and contains 224 pages including an index. The price for the book is $45.00, plus $6.50 shipping, or you can pick the book up at the archives and save shipping costs. There are 76 books remaining. The books also make wonderful presents for family members for birthday, Christmas, Father's Day, Mother's Day, etc.
For further information, you may contact the Lawrence Co. Archives at 931-852-4091; email: <lcarchives@lorettotel.net>.
-------------------------------------------------------------------------------------------------------------
ORDER FORM FOR LAWRENCE COUNTY, TENNESSEE PICTORIAL HISTORY BOOK-BICENTENNIAL EDITION
______ Copies of the Pictorial History of Lawrence County, TN Name:
At $45.00 each, picked up in Lawrence County

______ Add $6.50 per book for postage if mailed. Please use street address for UPS shipping:

Address:
City: ___________________________

State:________ Zip Code: ________
MAKE CHECK OR MONEY ORDER TO:
______ Total amount enclosed Lawrence County Genealogical Society, or LCGS
MAIL TO:
Lawrence County Archives
2588 Highway 43 South
Leoma, TN 38468

------------------------------------------------------------------------------------------------------------------------------------------

Last Updated December 18, 2017 by Kathy Niedergeses